About Panasonic
Panasonic has put forward the brand slogan "A Better Life, A Better World" to embody its founding management philosophy "to contribute to the progress and development of society through its business activities." Guided by this slogan, the Company is endeavouring to offer "A Better Life, A Better World" to each and every customer around the world across its four core business areas: Consumer Electronics, Housing, Automotive, and B2B.
Under the vision of "Aspire to more-To the lifestyle we all desire," we will focus on offering locally oriented products and value that build people's "yearning" by effectively showing consumers the kinds of benefits our products can provide, and thus establishing a deeper connection with our customers.
Basic Management Objective
Recognizing our responsibilities as industrialists, we will devote ourselves to the progress and development of society and the well-being of people through our business activities, thereby enhancing the quality of life throughout the world.
Company Creed
Progress and development can be realized only through the combined efforts and cooperation of each employee of our company. United in spirit, we pledge to perform our corporate duties with dedication, diligence and integrity.
Seven Principles
Contribution to Society
Fairness and Honesty
Cooperation and Team Spirit
Untiring Effort for Improvement
Courtesy and Humility
Adaptability
Gratitude
Based on its management philosophy, Panasonic will continue to help solve social issues and contribute to further development in order to bring about a bright new future.
For more information on Panasonic products visit www.panasonic.com.au
Product Brochure Premium AERO Series – CS/CU-RZVKR
PANASONIC 8.0kW COOL / 9.0kW HEAT
Model: CS/CU-RZ80VKR
$2,360.00
Description
Description
Panasonic leads the way in providing the ultimate comfort solution for your home. Our residential products are all designed with energy efficiency front of mind, whilst also offering unparalleled performance and reliability. With a large array of flexible and innovative products, we can provide a solution for every home.
Panasonic care about the food we eat, and the water that we drink, but what about the air that we breath?
Indoor Air Quality (IAQ) is an increased prevalent concern in a world faced with rising levels of pollution, temperatures and climate change. At Panasonic we're committed to delivering more than just cooling and heating solutions. We consistently strive to help you make positive choices, bringing you Quality Air, for Life.

Market Leading Connectivity*
Control your air in more ways with Panasonic air conditioning's market leading connectivity; now Google Assistant & Amazon Alexa compatible. Panasonic's reverse cycle wall mounted split systems offer quiet and efficient cooling and heating. Together with intuitive voice control and Wi-Fi control. *Additional accessories required.
Superior Airflow
Panasonic's Air Conditioners utilise AEROWINGS technology to deliver precise control of airflow direction, as well as powerful cooling, for a comfortable environment.

Control, Comfort & Reassurance
As well as a Cool/Warm, comfortable home, a Panasonic air conditioner provides the ultimate peace of mind with our Anti-Bacterial Filter, quiet operation, and our 5 year warranty.
Powerful Cooling
Featuring twin motorised blades that direct airflow downwards, a concentrated stream of air is delivered to adjust the temperature of the room faster, providing a unique POWERFUL COOLING experience.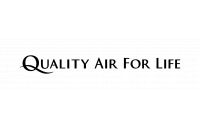 Quality & Reliability
Panasonic air conditioners are manufactured to ensure years of reliable comfort. With a 5 year warranty encompassing both residential and commercial applications, you can rest easy with Panasonic. With over 300 products, Panasonic has a product or solution for every application. From residential applications to large scale commercial, we endeavour to provide fully customisable total air solutions for any and all applications.
Air Conditioning Sizing Calculator: Click Here
Brochure: Click Here
SPECIFICATIONS
SHIPPING CALCULATOR
TRADE PRICE
Reviews (0)